Staunton Car Accident Attorneys
Fighting for Injured Clients Since 1990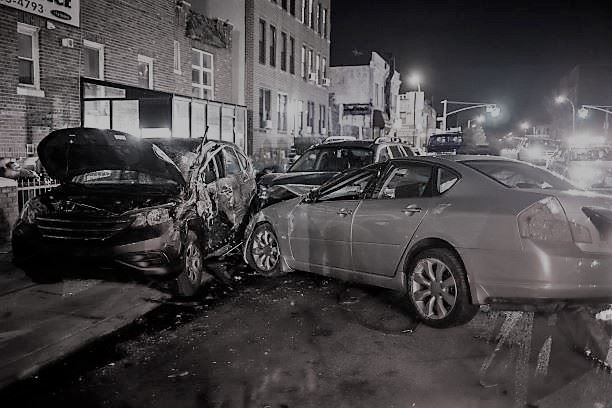 Were you or a loved one injured in a car accident? Although it is important to first seek medical treatment, you also need to start protecting your rights—including your right to a fair recovery—by contacting an experienced accident lawyer. At Tucker Griffin Barnes, our Staunton car accident lawyers put our clients' needs first and fight for fair compensation to help them get back on their feet.
How Long Do You Have to Report an Auto Accident?
Virginia Code § 46.2-894 requires motorists to report any accident resulting in injuries or property damage to the authorities within 24 hours. When filing a claim with your insurance you should report your accident promptly, but you should also consult with your attorney before making any definite statements about the accident.
Compensation for Serious Injuries
If you are injured in a car accident, you may be able to recover compensation for your losses from the at-fault driver's insurance company. Insurance adjusters generally contact accident victims, asking for statements or even offering to settle the case. However, it is important to understand that the insurance adjuster is working in the best interests of the insurance companies, not yours. You should always refrain from speaking to any insurance adjuster from the at-fault insurance company and, instead, contact an experienced lawyer. Our car accident attorneys in Staunton fight for the interests of our clients.
What to Do after a Car Accident
Attempting to negotiate with the insurance company on your own or accepting their settlement offer can result in insufficient compensation for your injuries. It is never a good idea to sign any consent forms or provide a recorded statement to the insurance adjuster without seeking the advice of an attorney. We offer initial consultations at no charge, so you have nothing to lose by contacting us for knowledgeable legal advice.
If you are involved in a crash, first seek medical attention right away. You should also, to the best of your ability, do the following:
Get witness names and contact information
Record the contact/insurance information of the other driver(s)
Take pictures of your injuries and the accident scene
Contact your own insurance company and report the accident
Get medical attention and make sure the bills are sent to your health insurance
Don't downplay your injury to others or admit fault in any way
Seek the advice of an attorney
In Virginia, there is a statute of limitations for personal injury claims; you may lose your ability to pursue compensation if you wait too long. The statute of limitations for accident cases is generally two years for adults and two years from the 18th birthday for people who are under the age of 18 at the time of the accident.
The sooner you contact our Staunton car accident attorneys, the better able we will be to preserve evidence, conduct investigations at the scene of the accident, and begin building a solid case on your behalf.
We offer free consultations over the phone and in person. Call (540) 328-2808 to speak with a car accident lawyer in Staunton about your case.
testimonials
Our Clients Say It Best
Personal Injury Client

Highly Recommended!

Personal Injury Client

Yvonne Griffin was a compassionate person & hands-on!

Personal Injury Client

Worked hard to help me & I'm very grateful!

Personal Injury Client

Yvonne Griffin is a fearless trial attorney!

Personal Injury Client

Yvonne Griffin is an extremely smart lawyer!

Family Law Client

Attorney Laura Butler gave me sound advice & waited to take my case until I was ready.

Personal Injury Client

For my part, I view TGB's as fulfilling a solid UPOD (Underpromise and Overdeliver).

Criminal Defense Client

Ms. Hakes, Thank you so much!

Personal Injury Client

Yvonne and her staff are very competent and trustworthy and they went above and beyond in their service to my family member.

Personal Injury Client

I truly appreciated your perspectives & advice throughout this process.

Workers' Compensation Client

I could always count on you to respond quickly to every question, phone call or email.

Family Law Client

She represented me in my very contentious separation and divorce.

Workers' Compensation Client

Although I cannot find enough words or ways to thank you, it is reassuring to know that there are good people like you in this world that are willing to help others.

Workers' Compensation Client

Competent, professional and excelled at her work!

Family Law Client

She was readily available and kept me updated on my case in a very timely manner.

Personal Injury Client

She was a compassionate person always taking into consideration my limited abilities from my brain injury, but not making me feel inferior.

Criminal Defense Client

Thank you so much to Leila Higgins and the team at TGB Law!
Why Tucker Griffin Barnes?
A Vigorous Commitment to Lower Costs

We work hard to keep our rates lower than our peers.

A Dedicated Focus on Client Service

We promptly return phone calls, provide play areas for your children during office visits, and when you need us, we'll visit you at home or at the hospital.

A Deep Knowledge of the Law

Expertise matters. Most of our attorneys concentrate in only one or two areas of the law.

A Strong Reputation

We're respected attorneys who live to fight and win for our clients.
We Want to Help We're respected attorneys who live to fight and win for our clients.